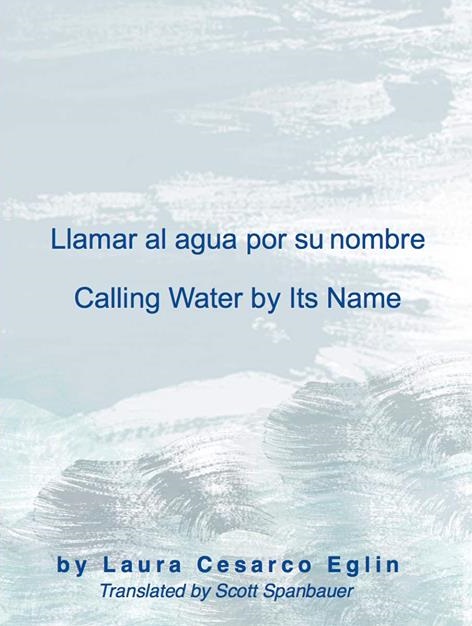 Calling Water by Its Name,

a bilingual edition of Laura Cesarco Eglin's 2010 collection

Llamar al agua por su nombre,

published in 2016 by Mouthfeel Press.
Additional selected publications:
Water, Water Everywhere

April 9, 2016:
Ways of Seeing
Funeral Rehearsals
Turning into Algae



Blue Lyra Review

Issue 5.1 Spring 2016:
Connotations


Hiedra

Vol. 3, Fall 2014:
Can't Be Contained in a Bottle
From Lighter to Fire
Pilgrimage

Vol. 37, Issue 3:
That's Nothing
The Grammar of the Shrimp
The Franklin Mountains Are Not the Moon



Coconut Poetry Magazine,

Number 17:
A Question of Skin
The Nights and I
Today I Tell You


Other completed and/or forthcoming translations:


Excerpt from The Grill by Adolfo Pardo (1981), coming from Veliz Books in 2017.

Excerpt from

Crime

by Augustín Espinosa (1934).


Contact:
scott@spanbauer.com